Editor's note: Tan Pei Shin, whose Chinese name is Chen Peixin, is a freshman at the School of Media and Communication at Shanghai Jiao Tong University (SJTU). She joined a philharmonic orchestra of Chinese music in SMJK Jit Sin in Penang, a northwestern state in Malaysia, playing the traditional Chinese musical instrument of sheng, when she was a middle school student. Since then, she has attended a variety of artistic performances and competitions. She won a golden medal at the Malaysia International Arts Festival in the category of Chinese music. She is also an enthusiast of Chinese culture and an active promoter of Chinese voice. She attended SJTU Pre-University Program for international students before her admission to the SJTU School of Media and Communication.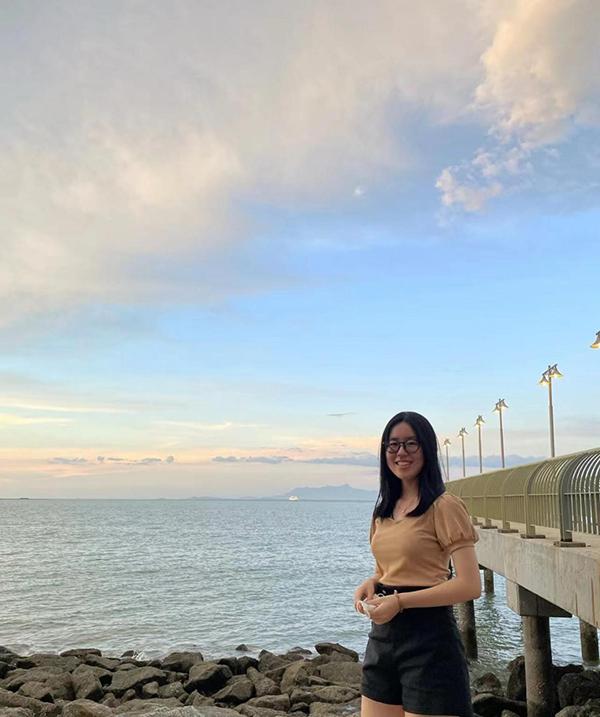 Chinese culture in her early childhood

Tan's mother comes from Dalian, a coastal city in Northeast China's Liaoning province. Although Tan was born in Malaysia, she has been curious about China and yearned to visit it since childhood.

Tan devoted herself to academic studies and exams and had no clear idea about her future when she was a primary school student. Only until watching the show "Canticle of the Sun" by a philharmonic orchestra of Chinese music in SMJK Jit Sin did she figure out what she really wanted to do in the future.

Obsessed with the show and encouraged by her mother, Tan decided to join the philharmonic orchestra of Chinese music and learned to practise sheng, a reed wind instrument consisting of vertical pipes, guanzi, a copper pipe with holes, small cymbals, and Chinese gong chimes.

She became more and more fascinated by sheng as she learned more about the instrument. She and her two partners shared a silver medal when they joined a state-level competition of Chinese music in Penang for the first time.

After that, Tan and her philharmonic orchestra took part in all types of shows inside and outside of the campus and won raves for their outstanding performance. They were even invited to give a show at the closing ceremony of the Malaysia International Arts Festival.

Tan could always find the intense love for Chinese music among Malaysian people when she attended shows around the country.

The philharmonic orchestra of Chinese music in SMJK Jit Sin has thus annually held a concert to cater to Malaysian people's fascination for Chinese music.

It was at that time that Tan fell in love with traditional Chinese culture and decided to do something to promote it in Malaysia.

A sister school relationship was established between the philharmonic orchestra of Chinese music in SMJK Jit Sin and the Experimental School of Shanghai Conservatory of Music in 2019 to promote the people-to-people and cultural exchanges between the two countries.

Tan and her teammates flew to Shanghai to attend the 15th Yangtze River Delta National Orchestra Performance in December of that year. The visit helped her find a prosperous and dynamic China and further firmed up her desire to study in the country.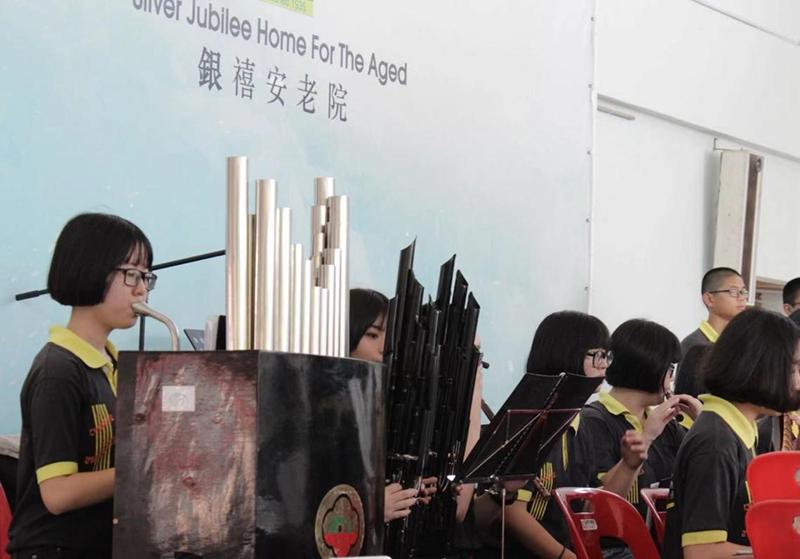 An international student at SJTU

With the support of her parents, Tan chose to study in China when she graduated from SMJK Jit Sin.

She submitted an application to the SJTU for its Pre-University Program, which is designed for international students, in early 2021, and received the letter of admission in September 2021.

Apart from making friends from different states of Malaysia and other countries, Pre-University Program helped her comprehensively appreciate Chinese calligraphy, painting, classical poetry, Tai Chi and traditional Chinese handicraft, learn more about time-honored and emerging Chinese brands, and virtually toured the Xuhui Campus of the SJTU and a cluster of traditional Chinese architecture.

During that period, Tan attended several competitions on calligraphy, mathematics and digital photography and won second-prize with a self-made short video, entitled "I and My Chinese Stories". She talked about her stories with both China and the SJTU and expressed her aspiration for the country.

With the help of Chinese teachers, she made huge strides in her Chinese learning.

Thanks to hard work, Tan eventually realized her dream and became a student in the department of cultural industry and management at the SJTU School of Media and Communication, which she believed could further enhance her love of Chinese culture and music.

Out of comfort zone

As a member of the so-called Generation Z, referring to those born between the mid-1990s and the early 2010s, Tan has shown lots of fine qualities.

She has worked hard in school, kept practising sheng for four years, and has overcome difficulties and challenges to enter the SJTU.

The admission into the SJTU has helped her embarked on a new journey and go beyond ordinary life.

Her affection for China has played a vital role in helping Tan select her major at the SJTU. She is looking forward to fully appreciating Chinese culture, working hard in her study, and making unique contributions to the promotion of Chinese culture.

Determined to promote Chinese culture abroad

Tan is convinced that it is the responsibility and mission of every foreigner of Chinese descent to inherit and carry forward traditional Chinese culture.

She said she is lucky to be a member of the philharmonic orchestra of Chinese music in SMJK Jit Sin, embrace Chinese culture at an early age, and become an international student at the SJTU. She pledged to study hard, promote Chinese culture in Malaysia and other countries, and make Chinese voice better heard abroad.


(From China Daily)